About
The creations of OmniMyth Press may be the musings of one man, but they are brought to life by a diverse and wonderful team of contributors and developers.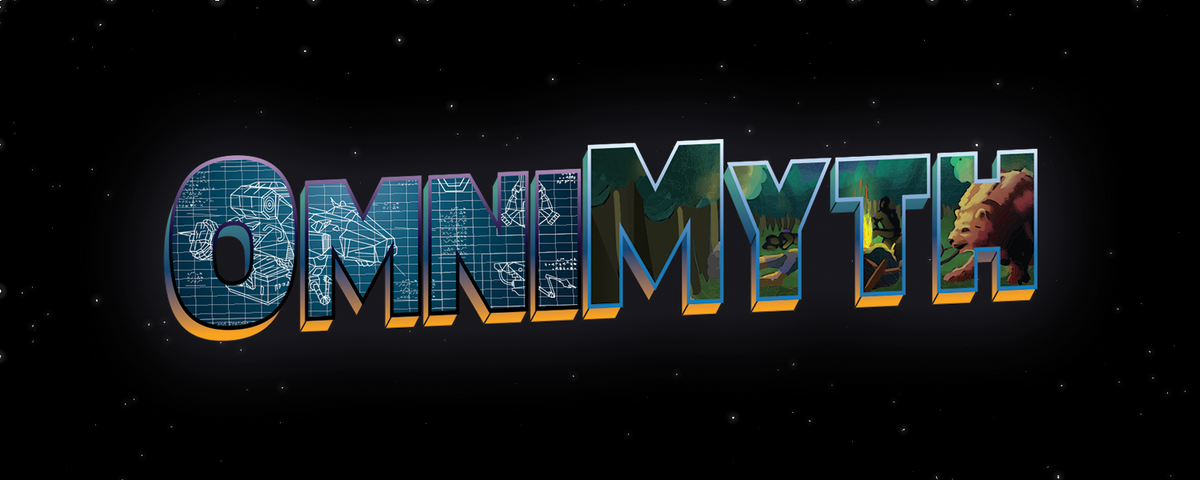 OmniMyth Press is a tabletop games developer. At OmniMyth we aim to create games and supplements that challenge your idea of creativity, and stretch the bounds of usefulness well beyond what you previously believed possible. We hope that they will bring you great fun and inspire you to grow alongside your characters and friends.
Brian Ericson is the primary writer, producer, and director of all content at OmniMyth press.
David N. Wilkie of the Moonrat Conspiracy is Brian's mentor in layout, and has had a hand gently guiding each and every project OmniMyth Press has put out.
Valory Fox is our primary development contributor, a brilliant mind with mechanical balance and ingenuity, they bring a much needed sense of scale, and additional burst of creativity to our works.
Our Editors
Jarrett Crader of the Moonrat Conspiracy is our lead content editor and Brian's mentor in all other things Tabletop.
Fiona Geist of the Moonrat Conspiracy is our content editor and pagan advisor.
Kelsey Kazmac is our lead copyeditor, she is also Brian's partner and the greatest support he could have.
Our Artists
Andrew Pydynkowski - OmniMyth Fables Cover
Annette Bell - OmniMyth Interior Art, Character Backgrounds for the Gællæffa Guide to Troika, and much more.
Diwata - Front Map Gællæffa Guide to Troika
Max Davis - Planar Map Gællæffa Guide to Troika
Nate Treme - Back Map Gællæffa Guide to Troika
Rachel Swanzy Hunt - Poetry Interludes
Rose Whittaker - Character Sheet and Font Development
Sam Mameli - Enemy Art Gællæffa Guide to Troika
We aim to uphold the provisions of the *Dream community in the creation of our work.
The Nine Principles of the *Dream
Inclusivity and Kindness
*DREAM stands against hate & prejudice in all forms. We seek to actively oppose bigotry & harassment in gaming communities. We create kind spaces.
*DREAM works to be radically inclusive. We seek to support and encourage creators, GMs, players, and organizers from marginalized groups. And we seek to get better at this all the time.
*DREAM encourages the use of sensible tools for communication and consent.
*DREAM opposes harassment and strives for non-toxic discourse. We value best intentions, we call in before calling out, and we start discussions before we make accusations. We seek to empower everyone to curate their space. Above all, we engage sincerely.
Ethical Business Practices
*DREAM values creators & their work. We support equitable pay for professional creators and fair treatment for hobbyists.
*DREAM values a DIY approach to creation. We question gatekeeping, we take alternative approaches when traditional publishing models fail, and we believe anyone can make great games.
Shared Design Interests
*DREAM values experimentation in game design & worldbuilding.
*DREAM isn't defined by, but is interested in: anti-canons, emergent story, generative worlds, kitbashing, non-violent play options, and more. And it's fine if some of these things contradict each other!There is no one *DREAM . Anyone who commits to these principles is *DREAMing .