Products
If you'd like to purchase our products you can find them in a variety of places listed below.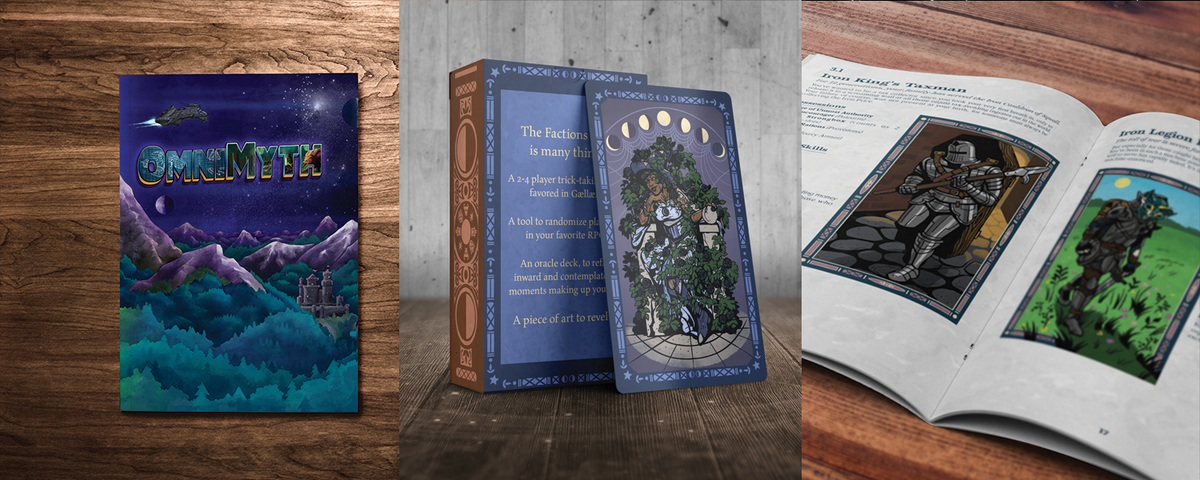 Digital Products
You can find all of our digital products on our itch.io page
OmniMyth Fables - This is the beta version of our tabletop RPG OmniMyth.
Form Fillable OmniMyth character Sheet - A form fillable character sheet for the OmniMyth Fables Beta.
The Gællæffa Guide to Troika - This is a supplement for the tabletop game Troika! by Daniel Sell set it our high-fantasy world of Gællæffa. It contains 36 new Backgrounds, 4 new Enemies, 2 maps, a d666 item table, and more, with art for every new inclusion.
Form Fillable Troika! Character Sheet - Courtesy of our Gællæffa Guide to Troika! Kickstarter Campaign. We have developed a free-to-download form fillable PDF character sheet for Troika! It is available in both A4 and US Letter sizes.
Physical Products
The Spear Witch Store - We're now working with Spear Witch to ship all OmniMyth Press physical products!
Exalted Funeral - We're ecstatic to announce that the US based seller Exalted Funeral is now carrying and shipping our print products.